Acura NSX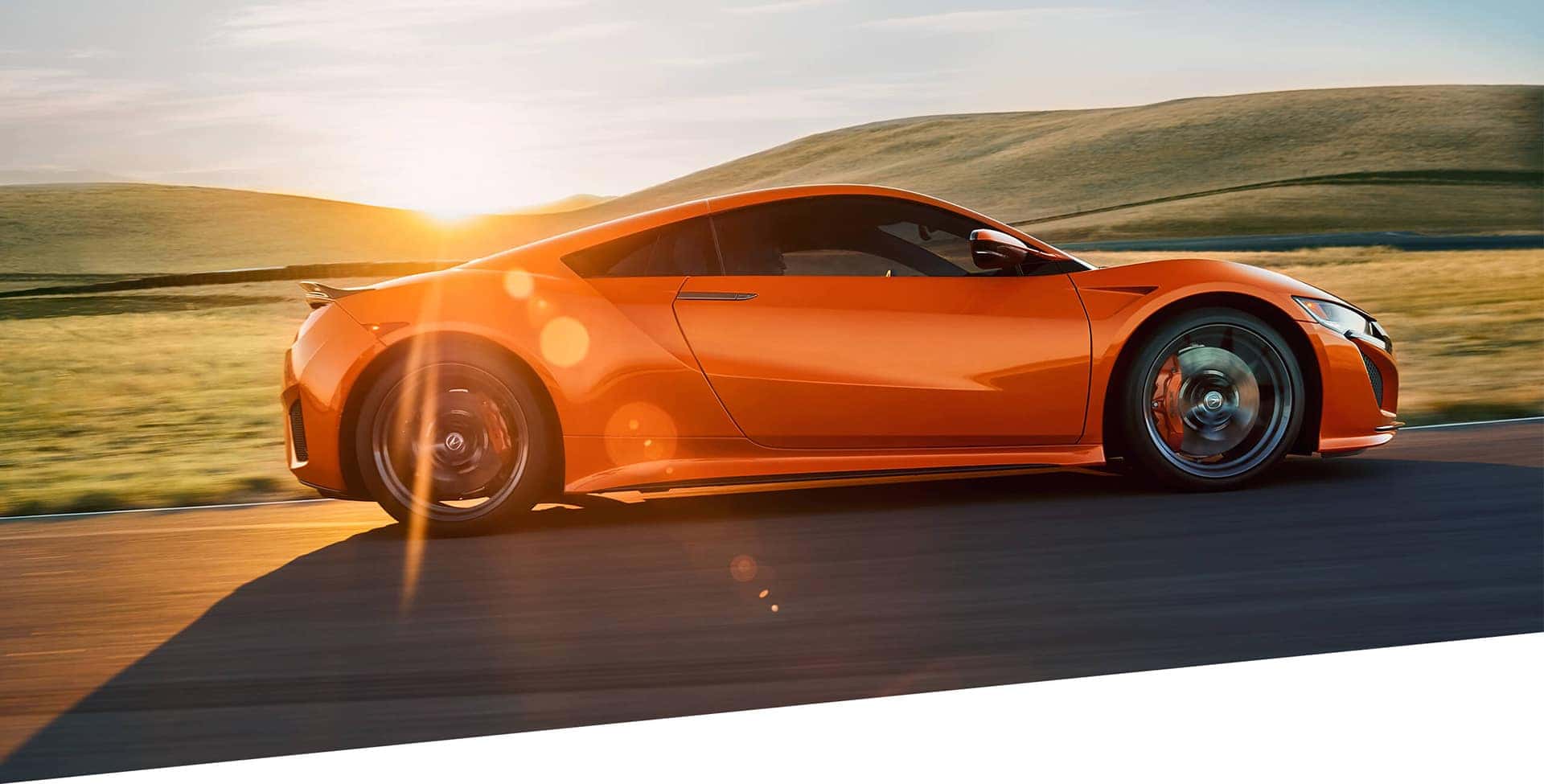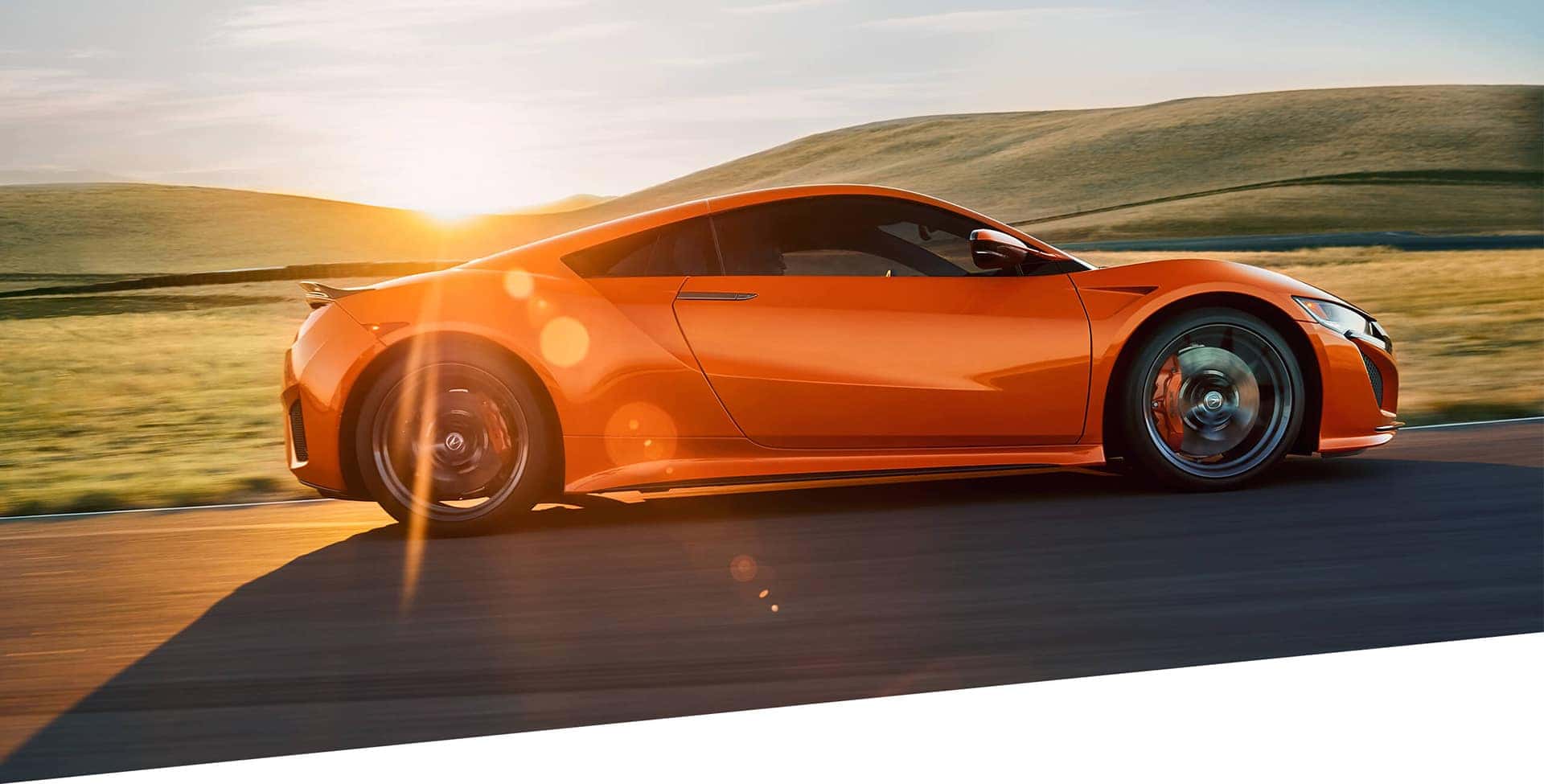 The Legend Continues
With Precision Crafted Performance as the touchstone and innovation as its tenet, new ways were created to engineer, design, build and produce an iconic, exotic supercar. Ultimately, it's a New Sports eXperience that can only be called NSX.
It's the first of its kind. NSX is the first supercar powered by a bespoke Sport Hybrid Super Handling All-Wheel Drive, 573-hp* power unit that is an absolute game-changer. NSX Engine power and direct electric torque combine for a new kind of dynamic performance, not just in acceleration, but in steering and braking too. This is interwoven dynamics in the purest sense: exhilarating performance powered by precision.
EXTRAORDINARY BY DESIGN
There was one unassailable design rule: Every aspect of the car must serve a purpose. So while NSX aesthetics are unmistakable, they're not simply a matter of allure. Every character line, body panel, shape and crease; every air flow intake and outlet; every proportion and ratio is optimized to support its dynamic performance.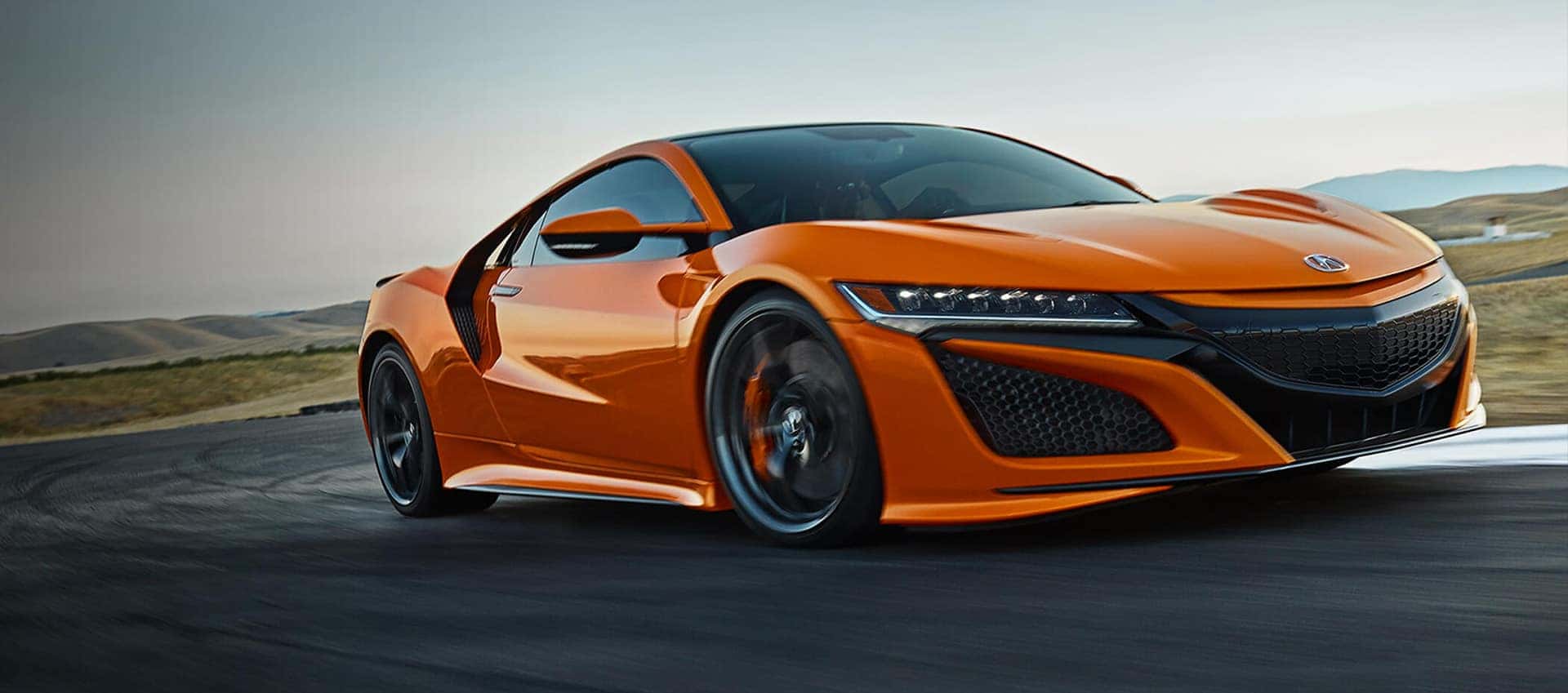 IT STARTS WITH 500 – HP
It growls and you're gone. Speed, power and amazing ingenuity live inside this clever beast: a mid-mounted twin-turbocharged, 75-degree, 3.5-liter DOHC V6 engine with dry sump lubrication. It's the product of countless days and nights of relentless engineering, perfected on the track.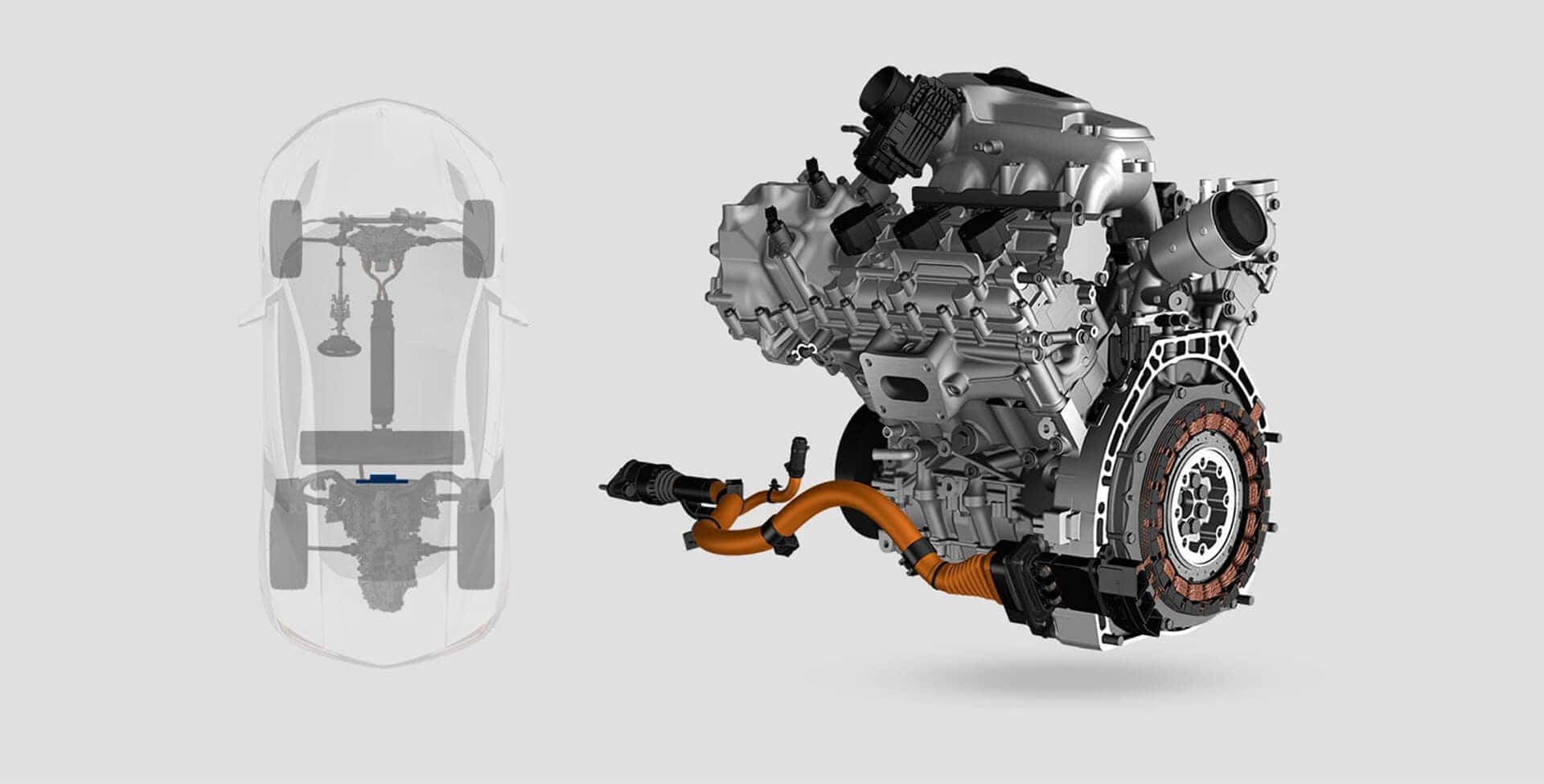 DIRECT DRIVE MOTOR
Think of it as throttle response deluxe. Sandwiched between the V6 and the 9-speed DCT, the direct drive supercar electric motor is attached directly to the driveshaft for immediate torque and acceleration. At the track, Launch Mode can slice off .5 seconds and deliver pressed-back-in-your-seat Gs the instant you release the brake.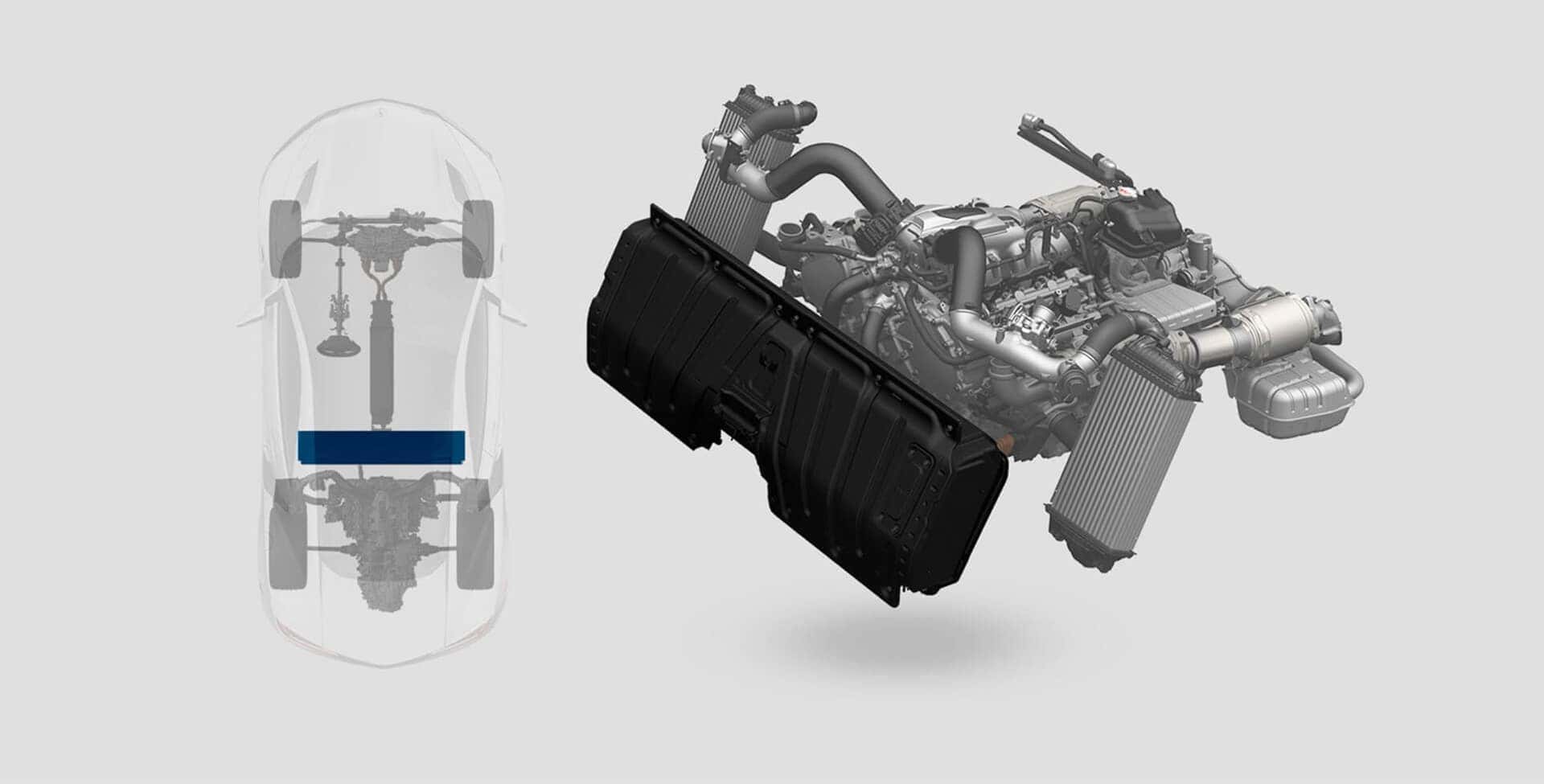 INTELLIGENT POWER UNIT
The brain of the power unit is also its primary battery. Positioned low and centre, it sits behind the seats, directing energy to electric motors front and rear.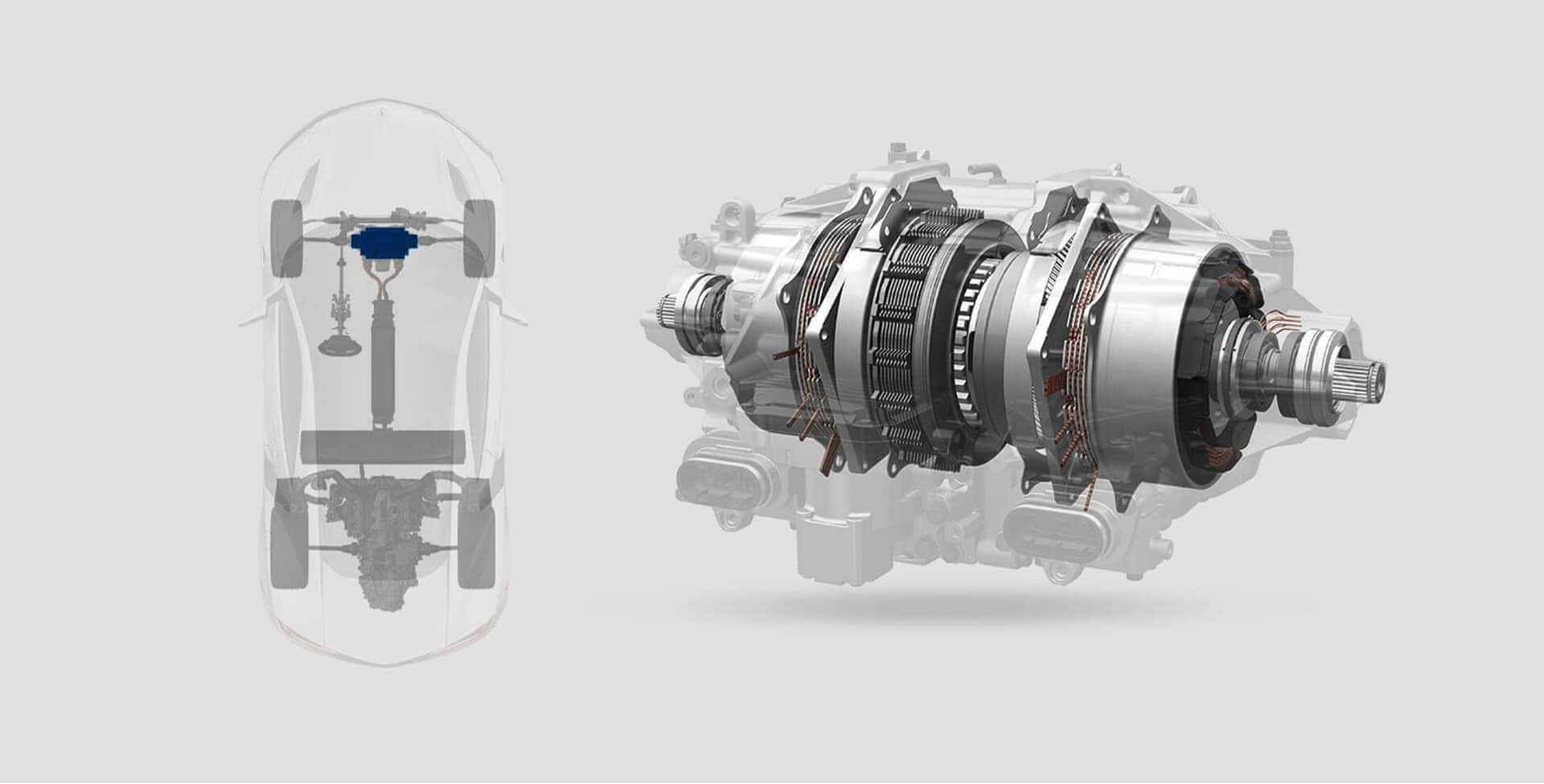 TWIN MOTOR UNIT (TMU)
G-loading you can feel comes from two independent electric motors.
READY FOR ANYTHING
NSX is more than one supercar. Its dynamic range flexes to reflect its driver's mood, responding to every input with absolute fidelity. Weekend touring or competitive tracking, commuting or negotiating a mountain pass, it adapts and supports and partners with its driver. That purity of dynamic response extends beyond motion to emotion: the love of driving, with utter confidence.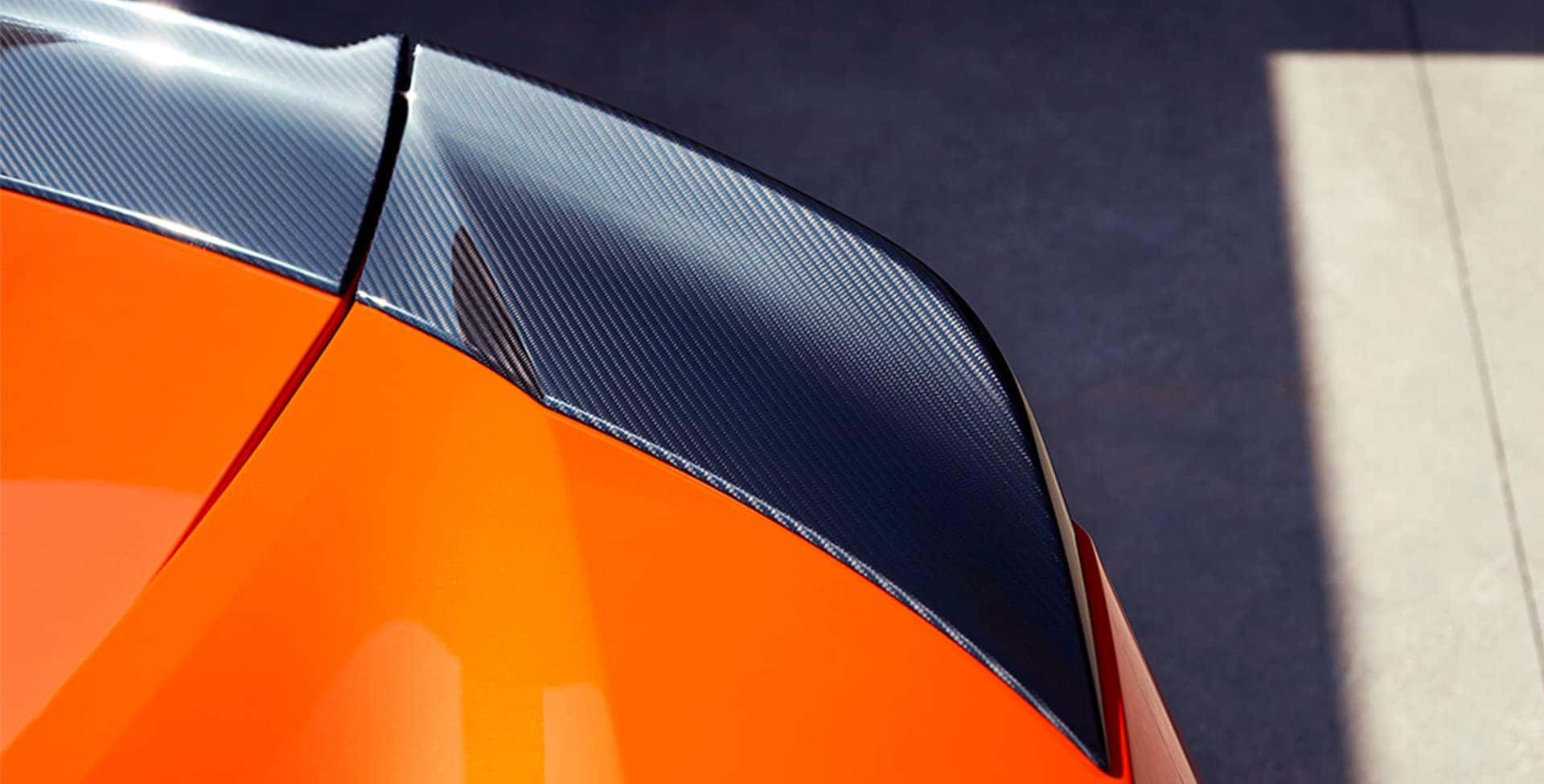 MATERIAL DECISIONS
Carbon fibre is brutally strong and beautifully lightweight – augmenting performance, styled for the street.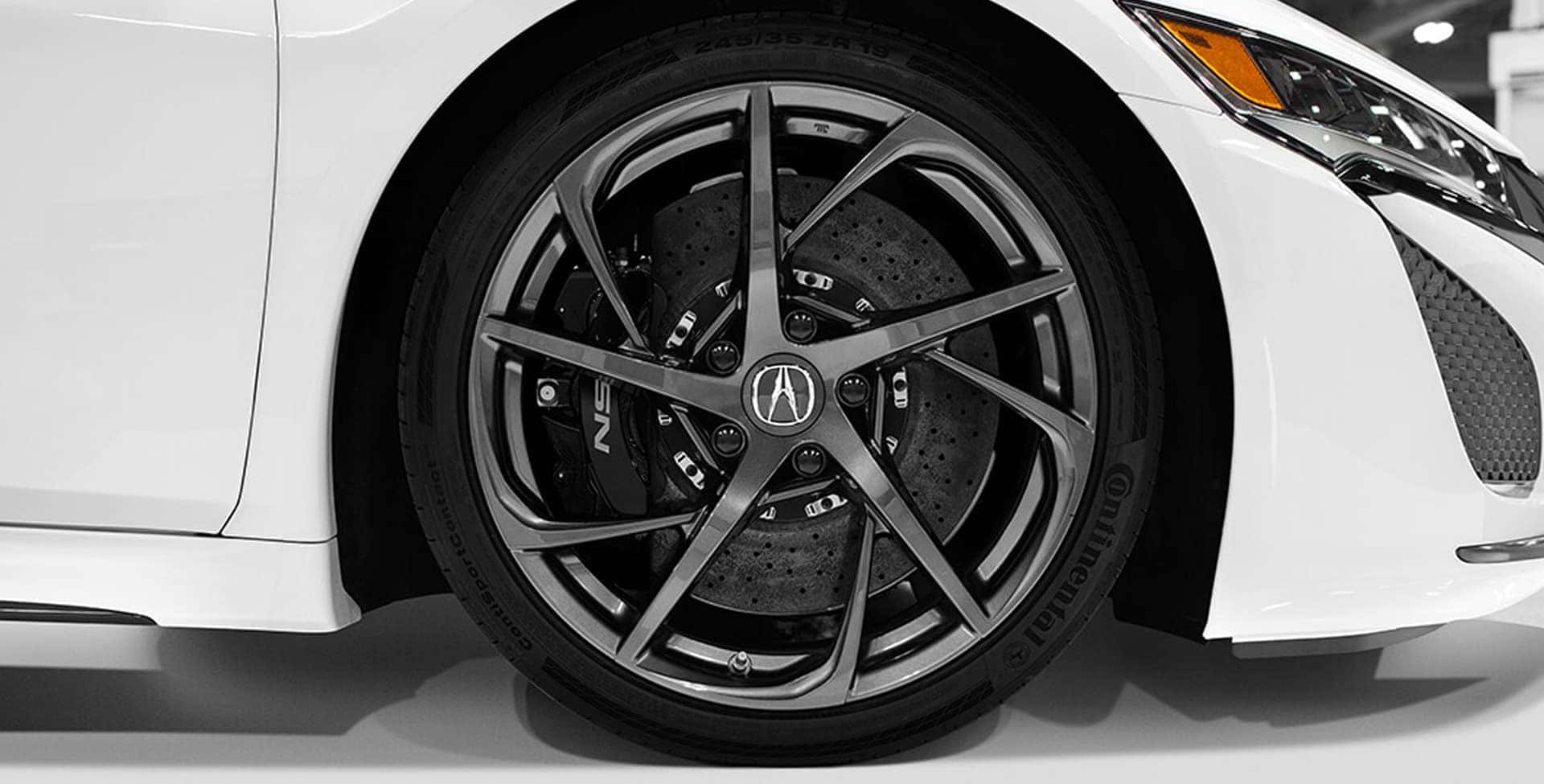 LOW UNSPRUNG
Exclusive NSX Interwoven wheels and optimal carbon ceramic brakes deliver high performance with remarkably low unsprung mass.
SUPER SKELETON
From its ultra-rigid space frame to dynamically agile Sport Hybrid Super Handling All-Wheel Drive, the chassis is the super skeleton that supports all NSX systems.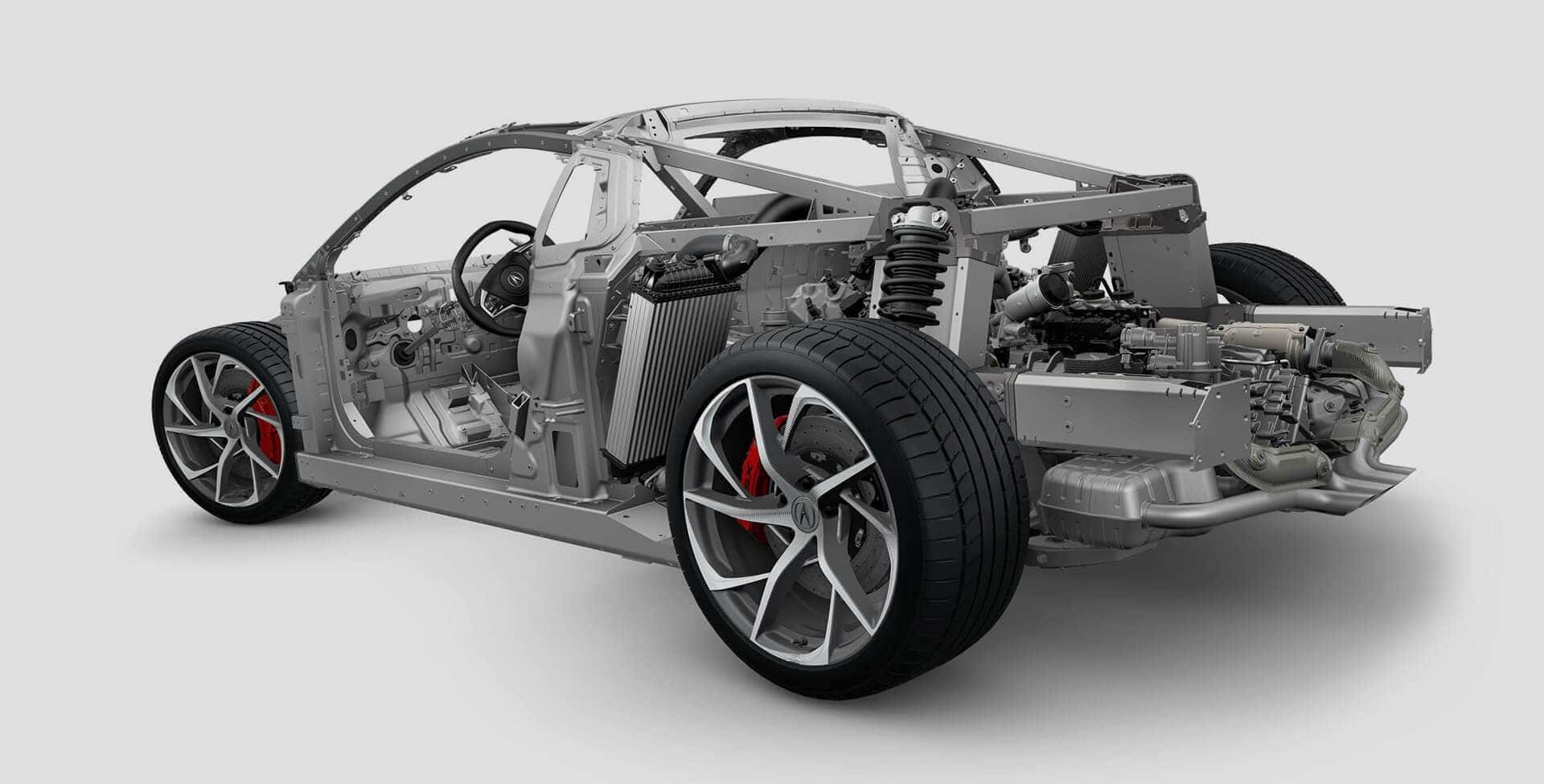 SPACE FRAME
Ultra-rigid multi-material space frame optimizes dynamics and safety performance.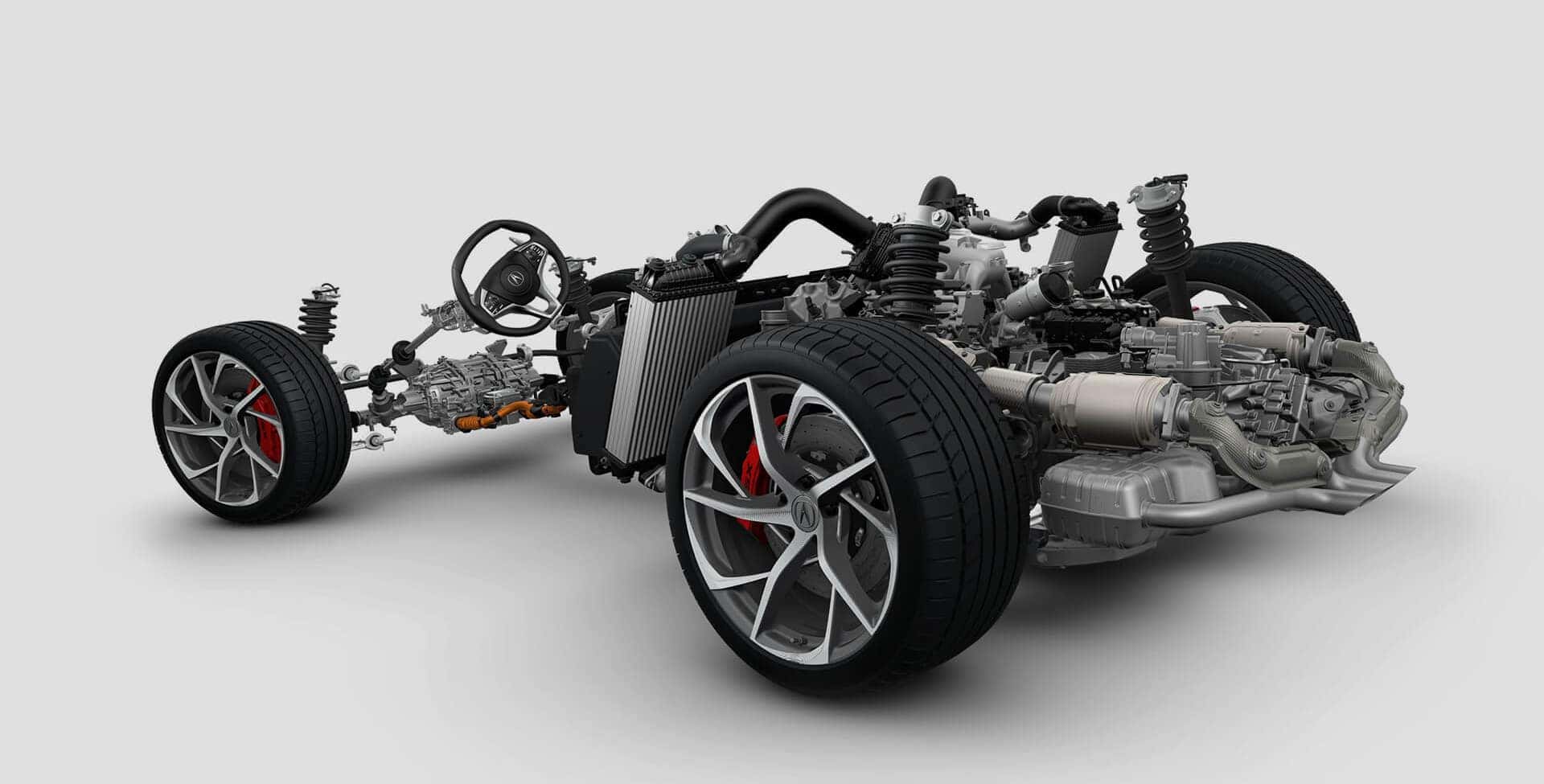 CENTRE OF GRAVITY
Optimized layout lowers centre of gravity for maximum efficiency.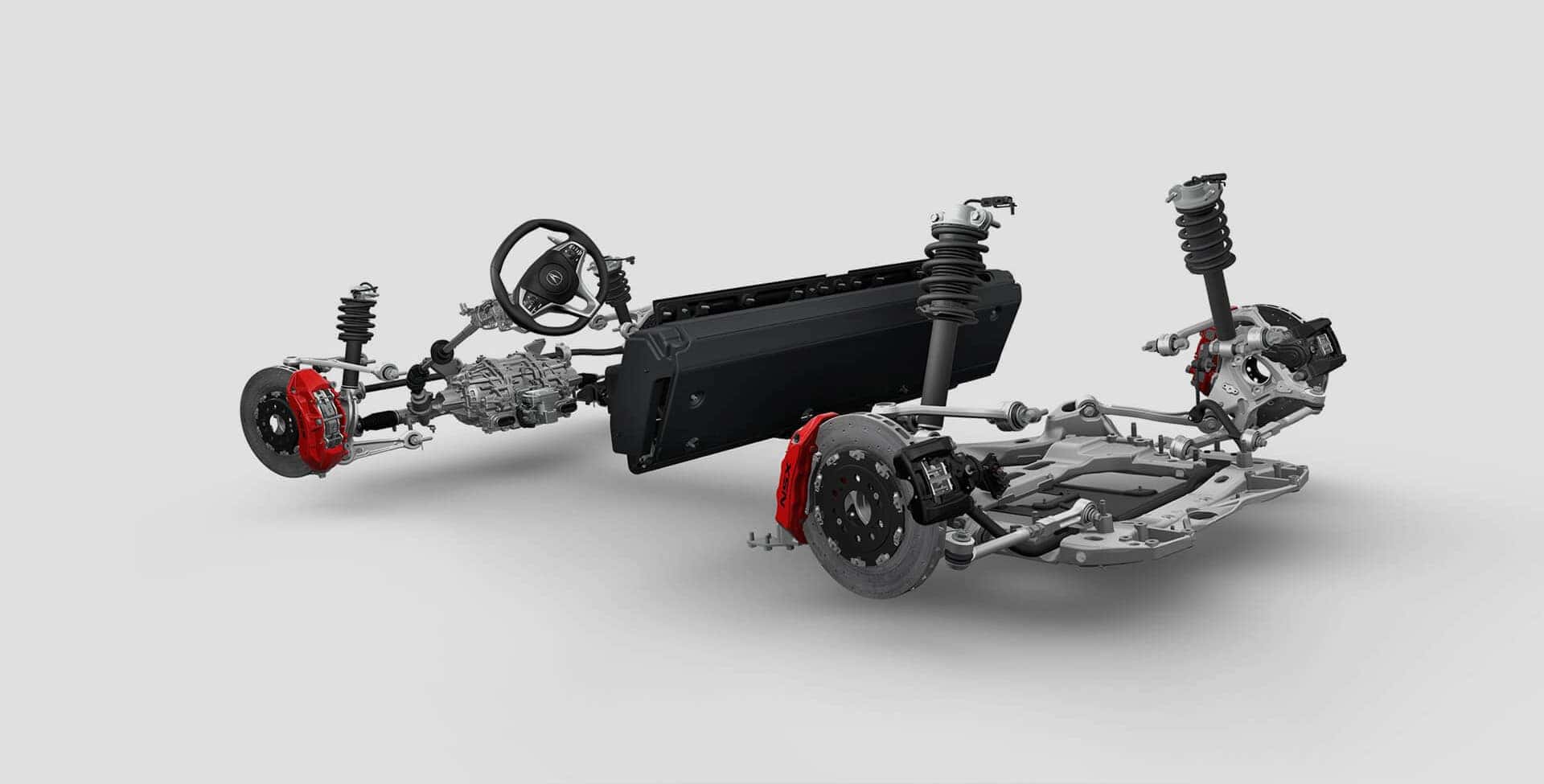 MOUNTS AND SUBFRAME
Rigid, all-aluminum subframe and mounts minimize pitch and roll.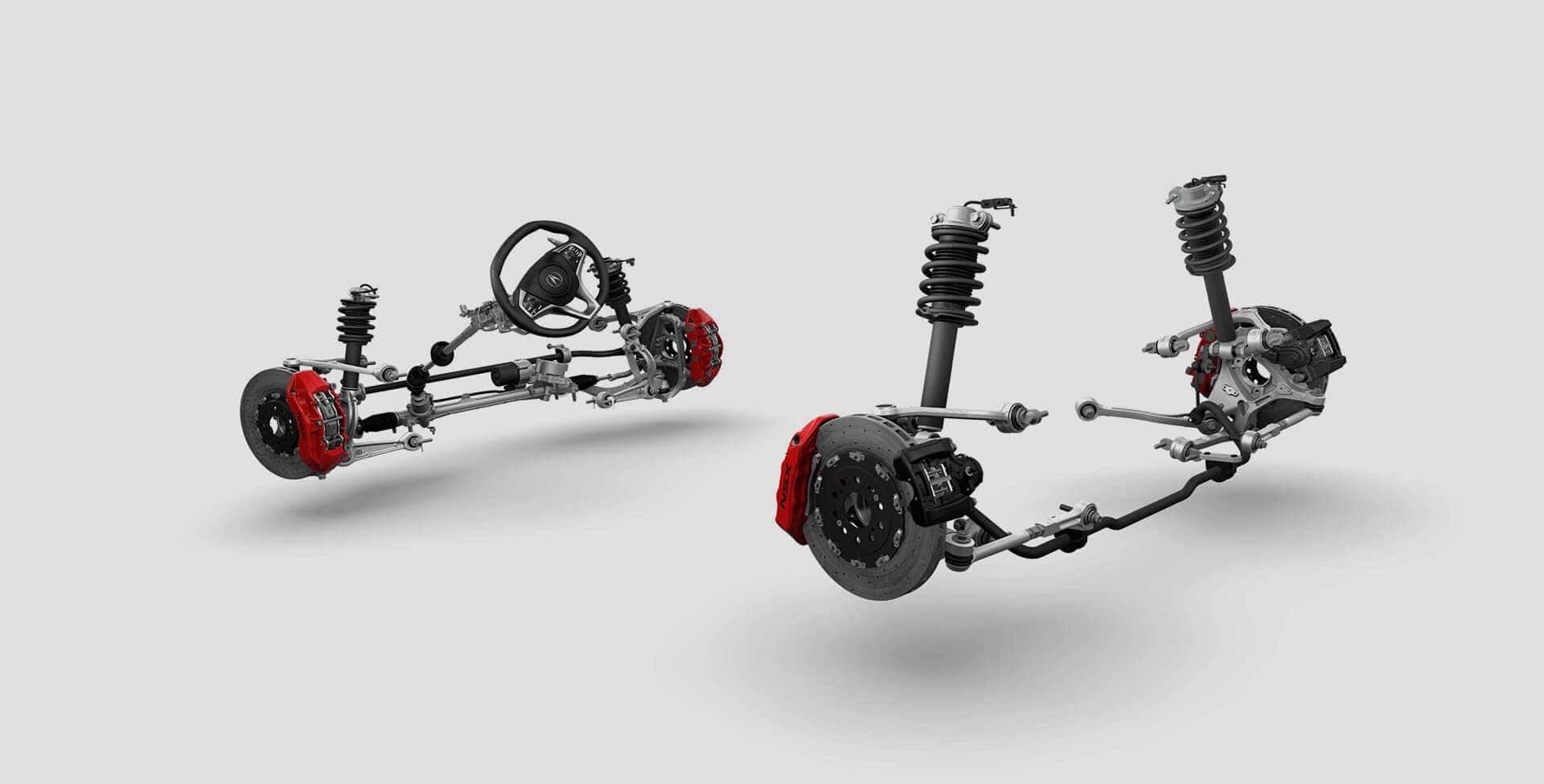 SUSPENSION
All-aluminum suspension with third-gen magnetorheological (MR) dampers.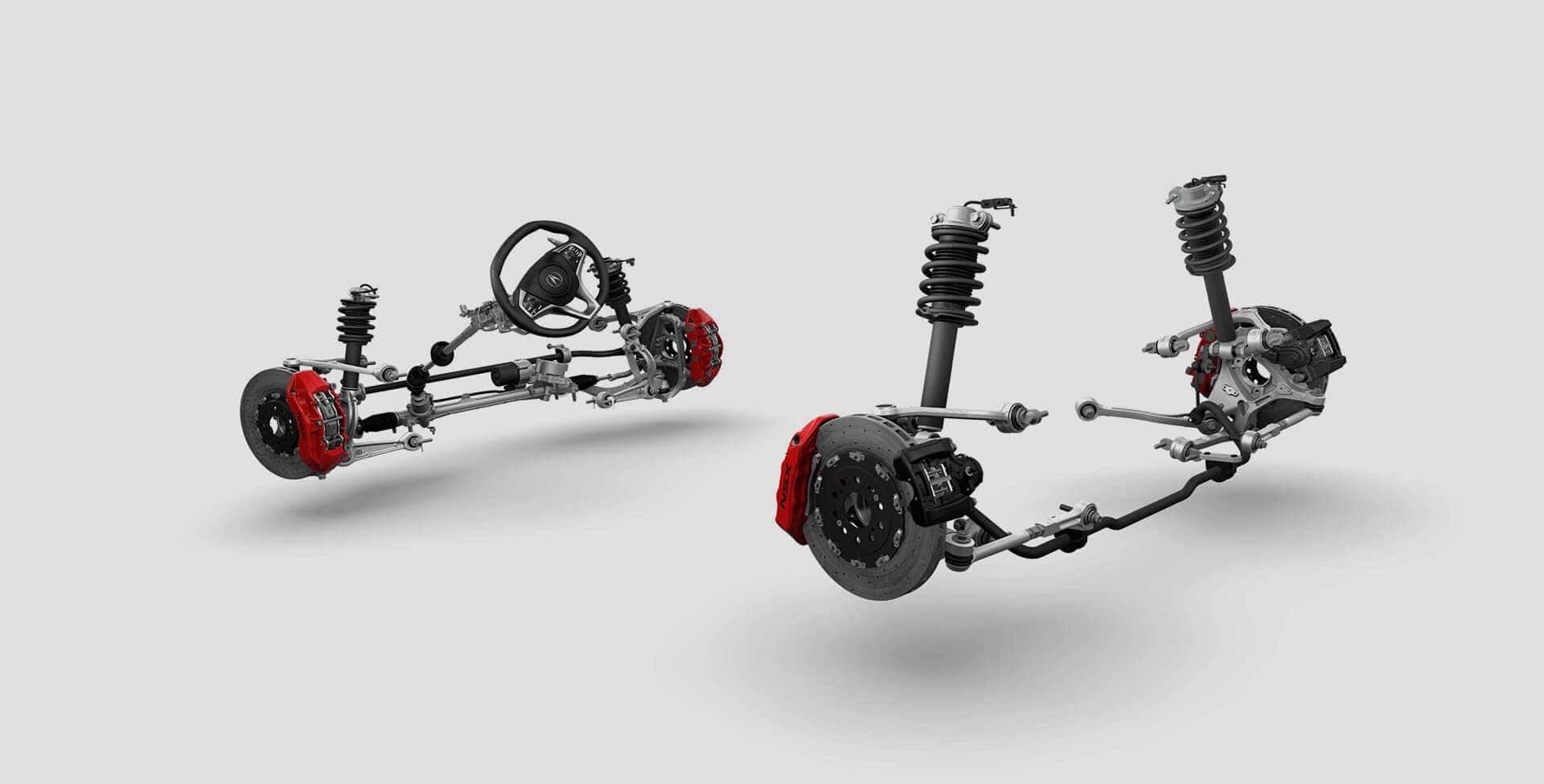 STEERING MOUNT
Rigid-mount EPS heightens steering fidelity.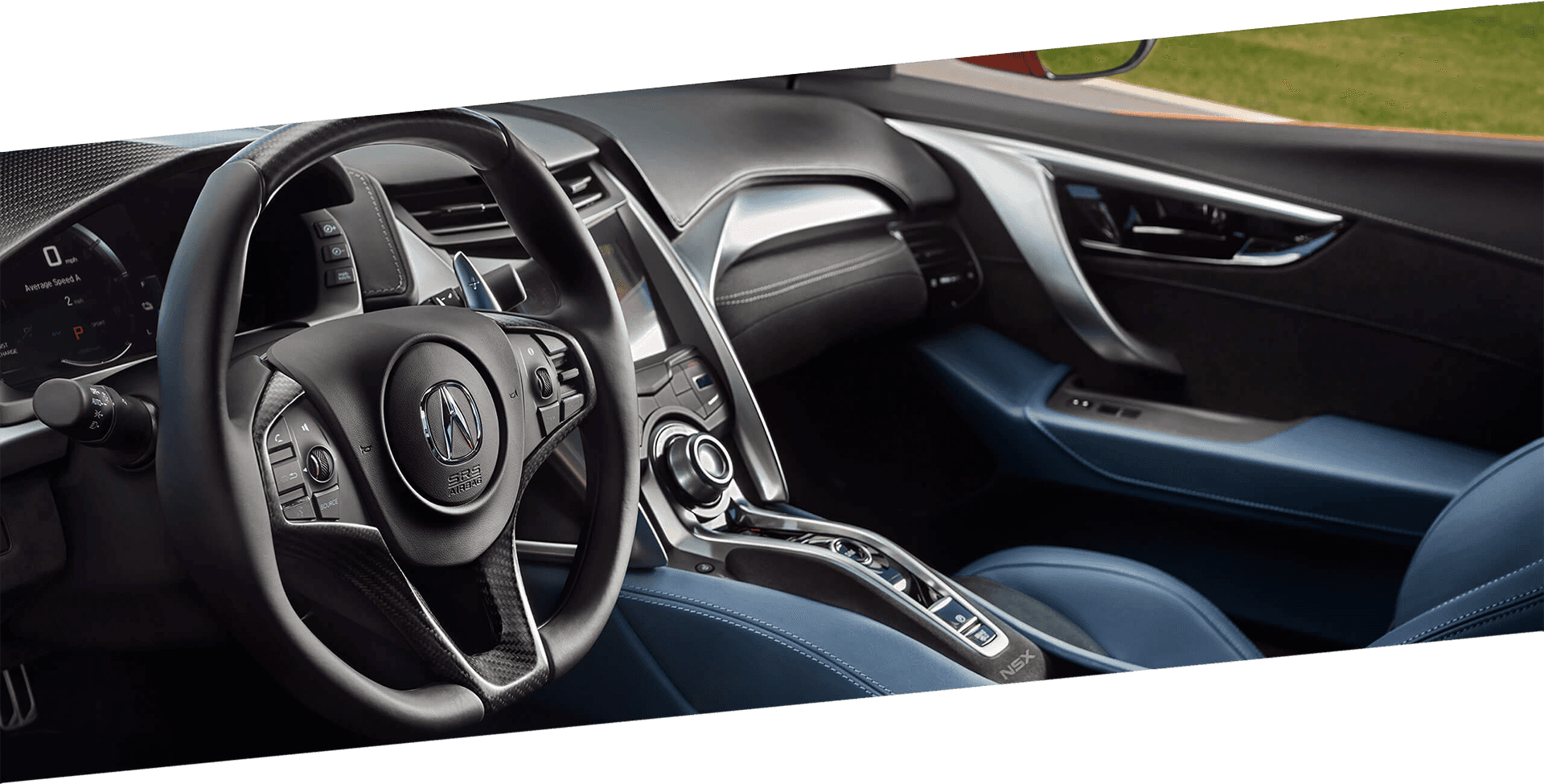 HIGH FIDELITY RESPONSE
The synergy of man and machine begins here, where the sense of NSX as an extension of self becomes tangible. The wheel grasp, the pedal feel, the seat designed to support its driver through even the most extreme maneuvers. It's a command centre where intuitive controls, unobstructed views and world-class acoustics make every drive extraordinary.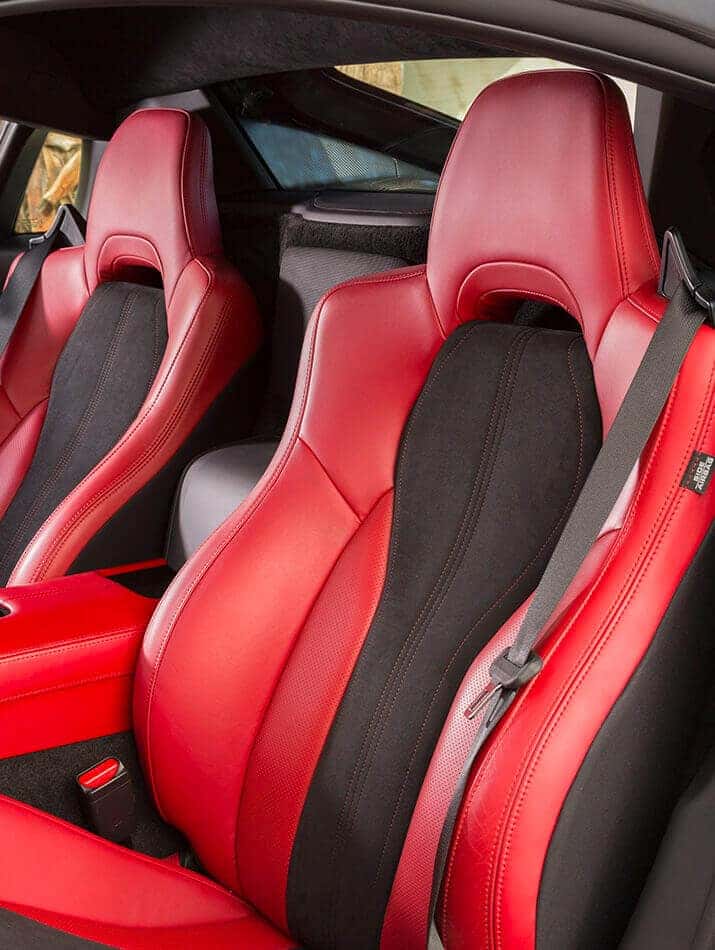 HUMAN SUPPORT COCKPIT
Engineered seating and steering are complemented by minimalist materials, creating a cockpit that balances secure, ergonomic support and freedom of movement.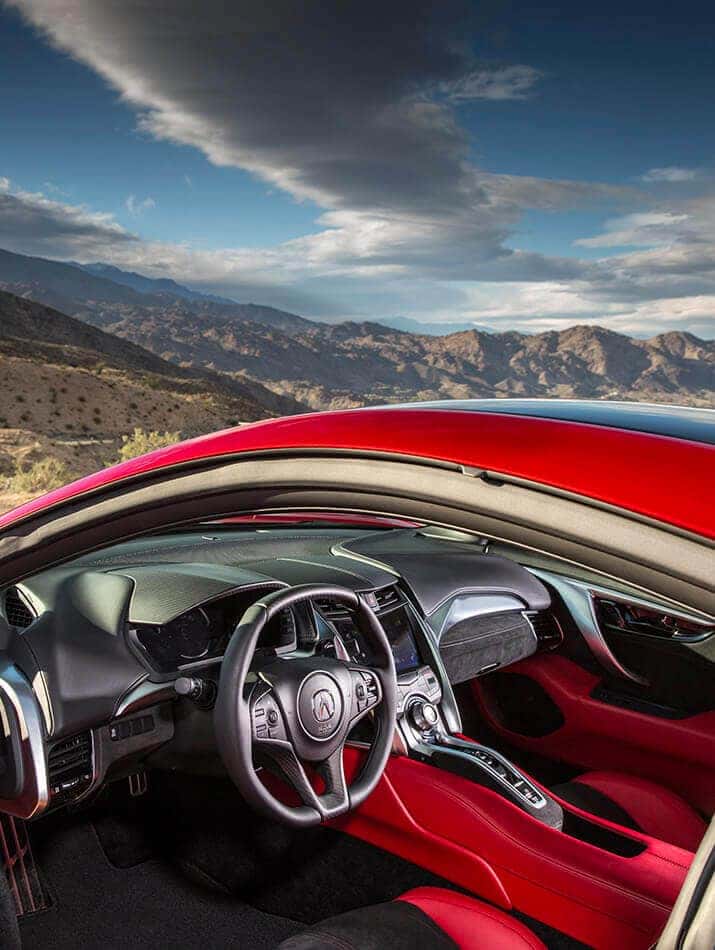 VIEW TO THE HORIZON
Connection to the road demands sweeping visibility. Ultra-slim A-pillars, crafted using an innovative, 3D bent-and-quenched fabrication process that produces ultra-high tensile strength, provides an expansive view.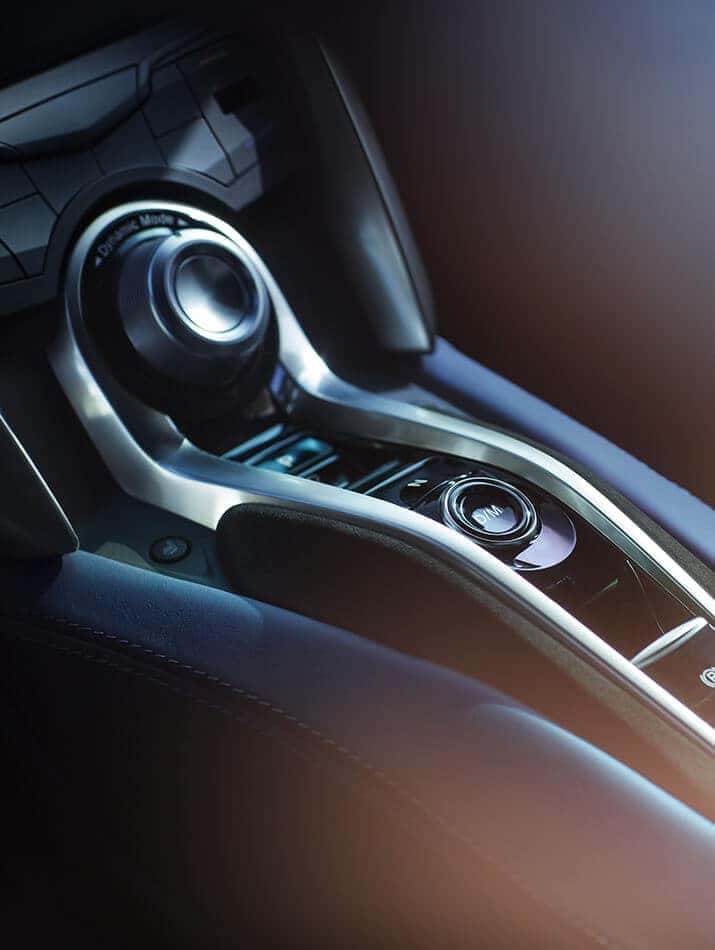 THE POWER OF ACOUSTICS
Leaps from hushed to hellion in a single bound. In Quiet mode, NSX runs virtually silent; in Track mode, every note of peak performance is in full-throated cry. The sound satisfies on a gut level, both on the street and inside the acoustically-tuned cabin, where engine sound correlates with dynamic mode.
Maximum Total System Power